Divenomous
Responsive WordPress Template.HTML5, CSS3 and PHP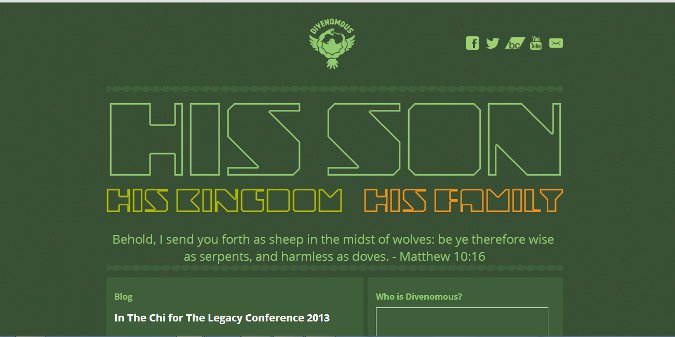 January 2013 to Present | Greenbelt, MD USA
Web development and maintenance for a musician's WordPress blog. Used Adobe Photoshop to create UI/UX prototypes, wireframes, and layout.
Developed a customized responsive web theme using HTML5, CSS3 with media tags and PHP by coding in Notepad++.
Converted static HTML template to PHP as a WordPress theme.
Conducted responsive design testing across mobile devices and desktop browsers.