Mekonnen Epic Websites
(HTML, CSS, CMS, Flash, jQuery, PhotoShop, GIMP, Inkscape)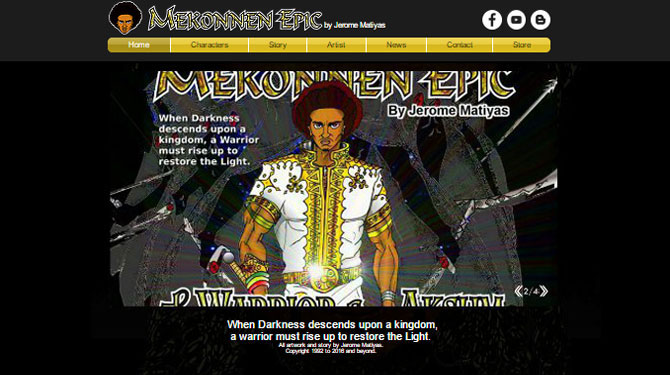 January 2010 to Present | Baltimore, MD USA
Web designer and developer of personal websites featuring my unique art and story using HTML5 and CSS, utilizing Wix.com website builder and mobile site builder.
Produced UI/UX designs and wireframes for web browsers and mobile devices in Adobe Photoshop and Illustrator.
Created and maintained an online store through customized Cafepress.com website template by editing and adding HTML and CSS code.
Illustrated all artwork with pen & ink and color pencils. Applied colors, special effects and optimization to website images using PhotoShop, GIMP and InkScape.
Used Web Marketing on social media sites, SEO, Google+ and AdWords, with business cards, flyers, presentations and art displays with enthusiastic results.
Alternate mini website also created for mobile devices.