Enterprise Publishing Intranet Project
(Wireframes, Wiki Macros, HTML, Style Sheets, PhotoShop, Flash)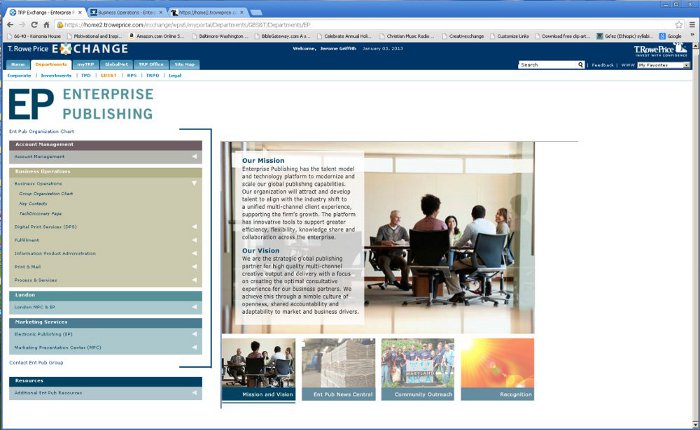 2010 to 2011 | T. Rowe Price. Owings Mills, MD USA
Collaborated with team of 10 associates to design and develop the Enterprise Publishing intranet web page and TechDiscovery wiki pages
Utilized HTML, CSS, Flash, Adobe PhotoShop and wiki macro codes.
Produced web graphics, a Flash video, UI designs, prototype web pages, style sheets and site maps using Adobe Photoshop and Illustrator.
Click here for a sample of the Ent Pub Flash Page. Flash file customized and reformatted from a template created by a co-worker.
Note: The url links to some of the website pages cannot be displayed because of the access restrictions to the websites.